Garden buddha adorned with a flower at the end of the Sunny Border, Dartington Hall.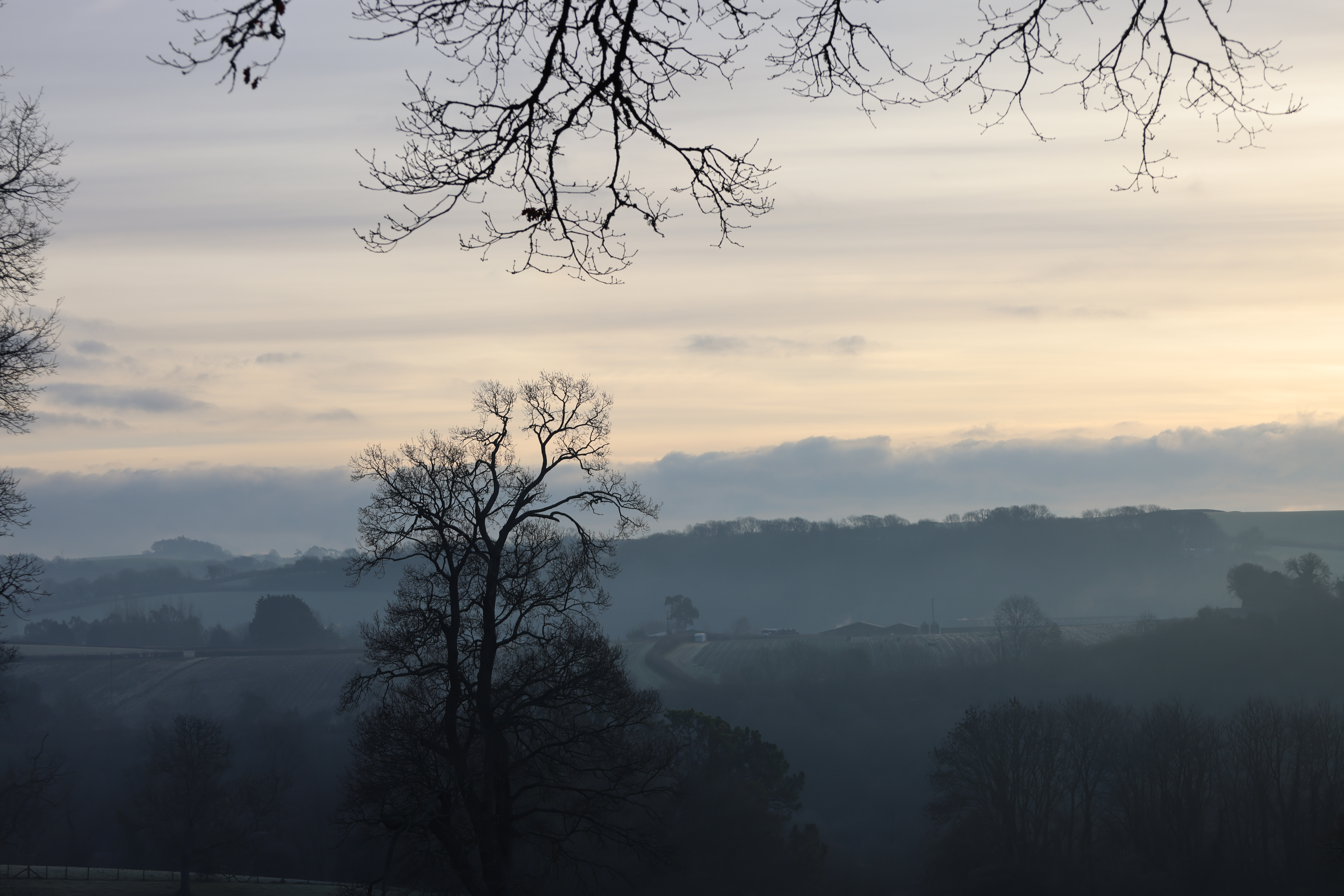 Small is Beautiful online
Zoom 4th March, 9am - 10pm
Broadcast 5th March, 1pm
︎ register for online sessions
︎ Soundart Radio broadcast March 5th
This Saturday, March 4 we are holding a hybrid gathering for
Ecologies, Technologies
to entangle in the polycultures of ecology and technology, inspired by E.F. Schumacher's 1973 book,
Small is Beautiful
. The provocation of our 4th March programme is to consider human and more-than-human relations with trees - family trees, forests, varieties of tree-dwelling species, and the arboreal in all its forms.
All are welcome to join in these connections between places and across perspectives for ecological imaginaries and the new commons - in person at Dartington or online. We are collaborating with
Soundart Radio
to broadcast these conversations around trees and technologies across the student-led
Small is Beautiful symposium
weekend.
We're curious about how artists and technologists go to the roots and bear witness to the ecological destruction and suffering created by extractive cultures. And we're serious about worlding with the creatives that gather, to make space and grow energy for other imaginaries of bodies and the planetary, to support and animate fresh solidarities with the more-than-human. What lines of connection are growing between bioacoustics and ecological activism, community networks and cultural archives, alternative economics and climate justice?
The
Ecologies, Technologies
sessions are commitments to learn together, to listen deeply to the different struggles and experiences of collectives. We have been joined by collectives from Latin America, Europe, Oceania and the Middle East. As we go on, the intention is to encourage each other to go deeper - to create and live more radically. For these times need us to find ways of embodying radical alternatives.
This weekend is an invitation into generous relations and shared dreaming, and we are interested to collaborate towards the next phase of
Ecologies, Technologies
in May, focusing on the polycultures of resistance - ecologies, technologies and justice.
Small is Beautiful online programme
Saturday 4th March
| Ecologies Technologies
Dawn ~ gather at Dartingon's Yew tree
9 am - 10.30am

Across the Network - online conversation with
Leah Barclay
and
Mix Irving
5.30pm - 7 pm
Forest Technologies - online conversation with
Joycelyn Longdon
8pm - 9.30 pm

Living Symphonies
- online conversation with Daniel Jones and James Bulley (
Jones/Bulley)
Night ~ invitation into some arboreal dreaming
Sunday 5th March
| Ecologies Technologies
The Ecologies, Technologies conversations will be broadcast on Soundart Radio during the Small is Beautiful symposium.
Small is Beautiful Soundart Radio
listen

on 102.5FM or tune in online from 1pm

.
︎
You can find all
recordings of previous Ecologies, Technologies sessions
here
. To keep connected and for references and resources
join our

Discord
.